Get 10% off on first three orders. Use coupon code FIRST10 
Popular Teas
Single Estate Darjeeling Tea 2nd Flush Pyramid Bags – 20 bags x 2g each

₹

350.00 (inc. GST) Add to cart
The story of Indian tea is of a glorious heritage of taste, warmth and happiness. India is the largest producer of tea in the world and is also the greatest consumer, where at anytime and anywhere in India, 'Chai' is an essential part of daily life.
We present an exclusive variety of our products for you to experience the regal tradition of genuine tea drinking.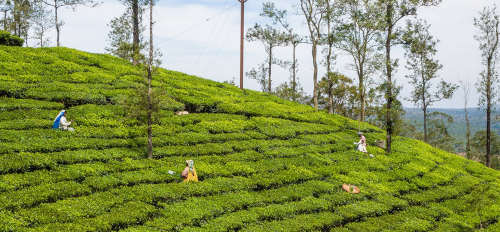 "Single Estate" teas are characterised by the location of an estate on a hill in the mountain ranges of Darjeeling and the Nilgiris, or the type and shade of soil available to the tea bushes, in the plains of the Dooars in West Bengal and the Brahmaputra valley in Assam
Wellness herbal infusions and teas, on the other hand, are a combination of beneficial herbs blended with teas by our experts. Balancing your daily exercise with a cup of our wellness range of infusions and herbal teas, is a great way to build immunity and strength.
–  Samir Mathur
Landscape Architect
– Radhika Kawlra Singh
Author/Olympic Mind Coach
–Debika Lahiri
Educator and Social Worker